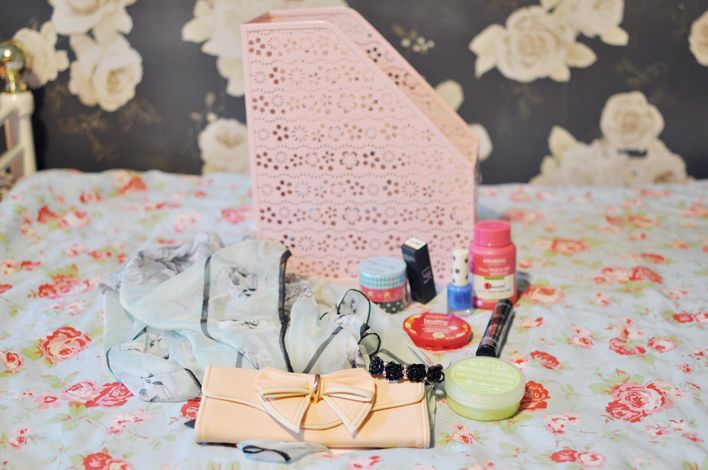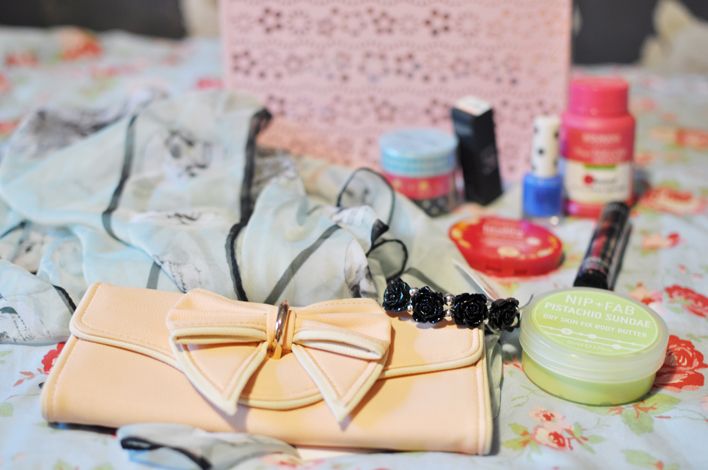 Hey lovelies! Treated myself to a little shopping spree today, and as I'm sure you will notice I bought the rose magazine file featured in my last post. I was planning on buying it online but as I was passing I decided to pop in. Couldn't resist buying a little pack of cute tapes also.
I had a dress to return to Topshop (as they sent me something in a size 14 by accident, grr), so with the money I bought a nail polish and lipstick I'd been wanting for a while. Then I also spied this very soft, skull print scarf in the sale (can only find full priced versions on the site sorry). I've also been desperately wanting a new purse for ages as my Hello Kitty one is dying a grubby looking death. Got this pretty one in the New Look sale for only £5.
Other than that I just got a few make up pieces from Boots, as well as this yummy smelling body butter, so nice!
Hope you're all having a good Saturday, I'm off to my boyfriend's for the night but I can't wait to check out the blogs of my new followers and return the favour :)