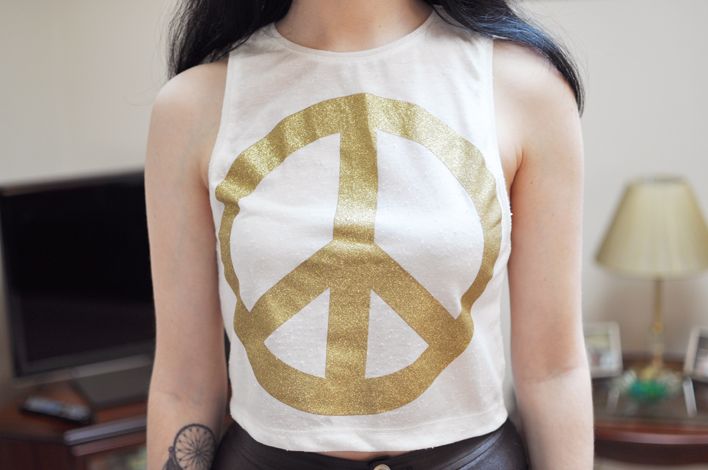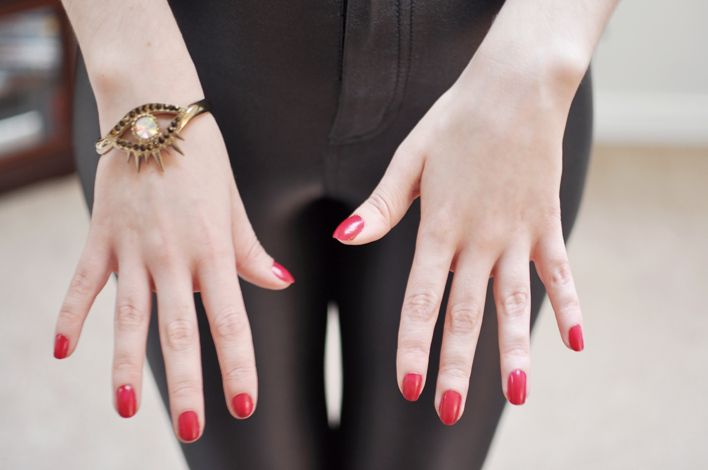 Evening pretties, this is what I wore today to have a relaxed afternoon with my boyfriend. We slept late, then went out for lunch (including pancakes, mmm), and then went for a drive as the sun was still out.
I've definitely been wearing these disco pants too much since I bought them, but they just fit so nicely and are the comfiest things I own. My nails are all different lengths which drives me mad, but they always break when I've been at work (another reason to hate the place). Anyway, this colour from Topshop is so gorgeous! I haven't worn red nail polish in so long so it's a nice change.
Last night I went to see The Watch and it was really funny. I always love movies with Jonah Hill in them. Then I watched a movie called Absentia when I got home. I thought it would be more horror than it was, but the idea of the movie is scary enough in itself. I'm a major horror/scary movie fan though, do any of you have any recommendations I might not have heard of?