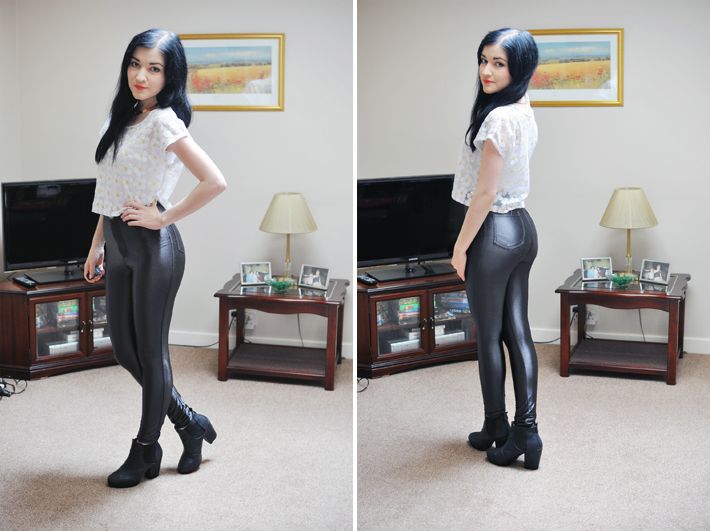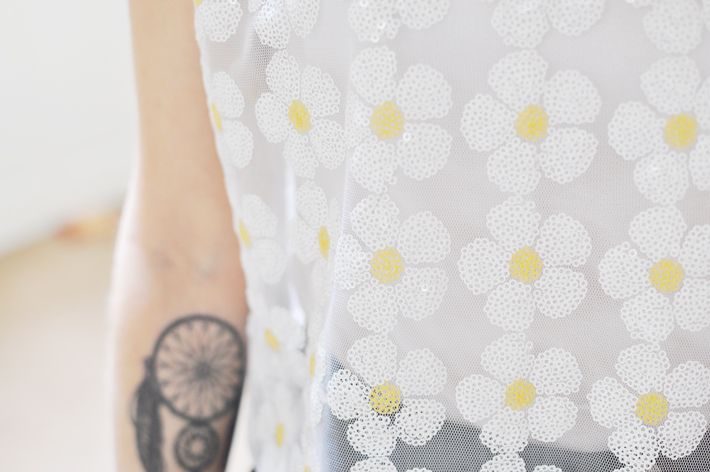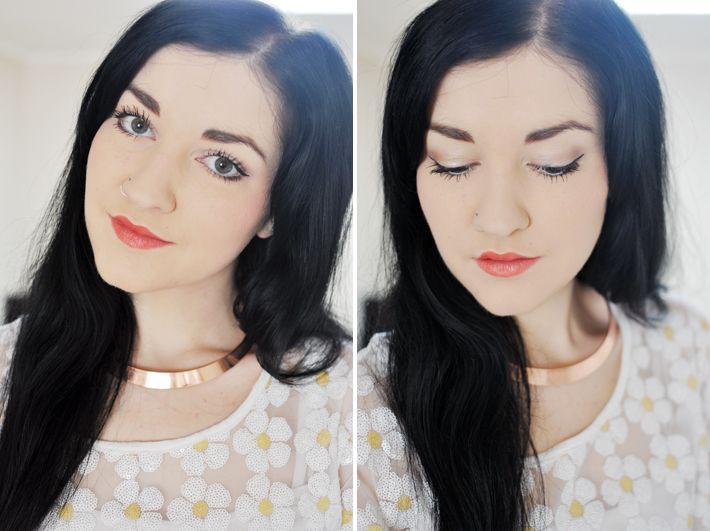 Top | Topshop
Disco pants | Glamorous
Boots | Daisy street
Necklace | H&M
I'd always wanted this pretty little daisy print top from Topshop, so when I was having one of my usual ebay browses I just knew this had to be mine. It's so detailed and lovely, and it's easy to wear a simple vest underneath instead of flashing underwear due to it's sheerness. I like how it looks with my rose gold necklace as well.
I've obviously worn it with my disco pants here, but I also think it'd look cute with a high-waisted skirt or even underneath a pinafore dress (really need to buy a black one of those).

Oh, I might not look it but I'm so happy - I have two whole weeks off from work, HALLELUJAH.