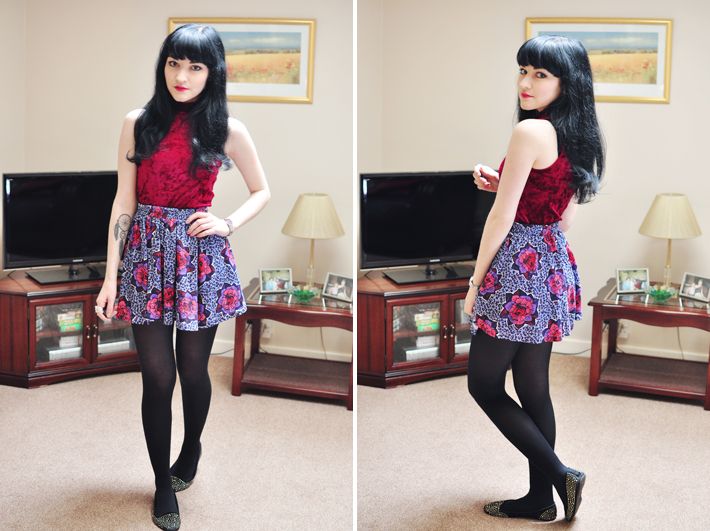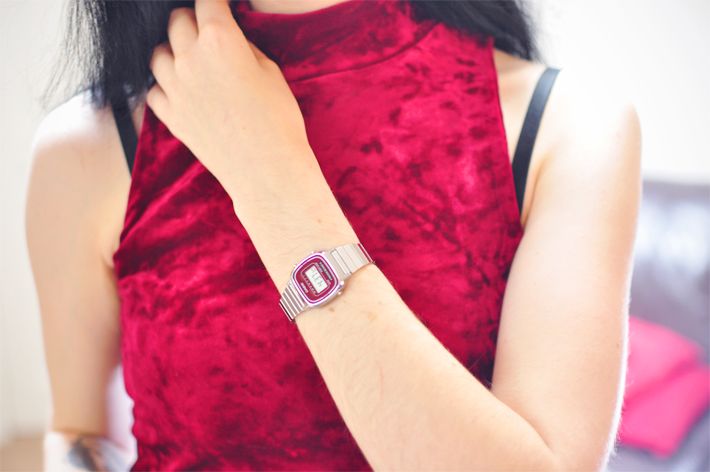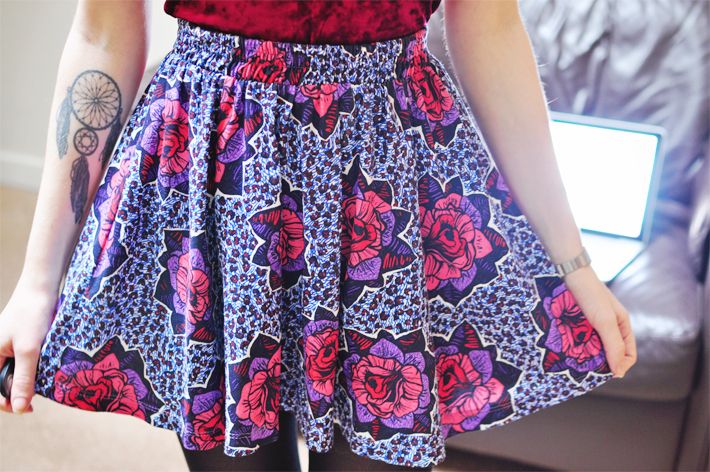 Top | Primark
Skirt | Zara
Shoes | Primark
Watch |
Casio
c/o The Watch Hut
Hi sweeties :) It feels good to finally get a new outfit post up on my blog again, I've missed doing them. I have a mini selection of new things to show you (will be in my next post) and this top is one of those things. I'm a sucker for some velvet, it just looks so rich and pretty. Though when I tried it on, my friend and I decided it would look super sexy to try on the matching leggings. Let's just say I looked like a plum.
I got this skirt months ago in the Zara sale. I love how the red and purple shades look together, and my velvet top seems to match pretty well. I even coordinated my watch because I'm that dedicated. Would you look at this shiny peace of magic I was very kindly sent from the people at The Watch Hut. It's the exact
Casio
I've always wanted...
I don't think I'll be taking it off for a while. It's been a long time since I've actually bothered wearing a watch but this one is so simple and classic. And I'm not even lying when I say I was going to buy myself this one from Asos last winter, how strange. Guess me and him were meant to be.
I hope you're all well. Just wanted to say thank you again to anyone who left me a lovely comment on my last post, it means a lot and once I'm home later (have a play date at Clambers) I will be replying to you all xo