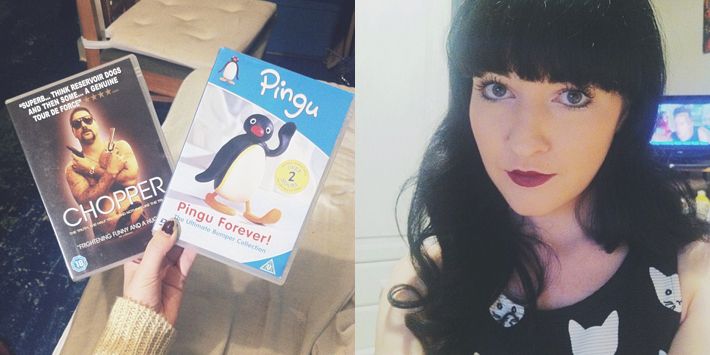 Dvd choices for a night in, both so similar. I'd never watched Chopper before, so good! Cat dress and dark lips.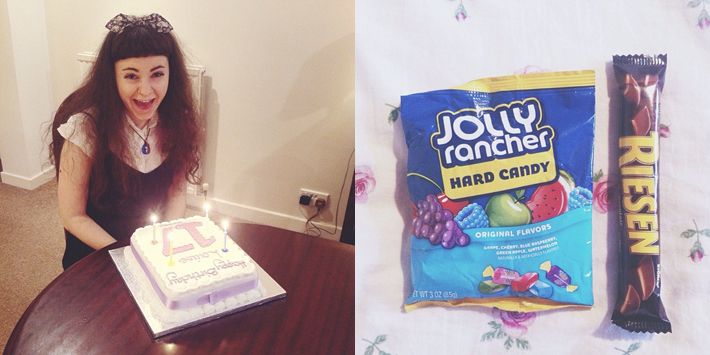 My sister cheesing because it was her birthday. Treated myself at the American candy store, have missed Jolly Ranchers so much.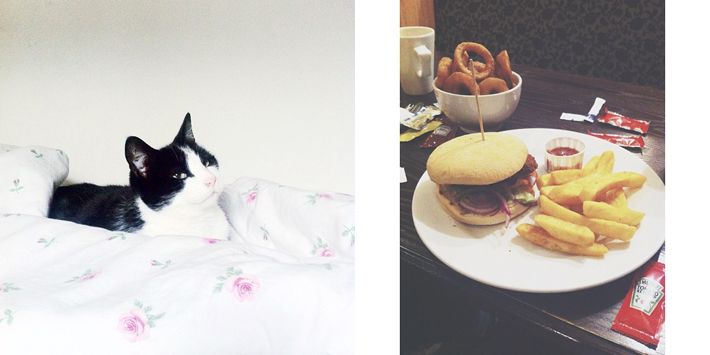 Chillin' i.e. watching the rats, I know his game. Late night veggie burger at Wetherspoons.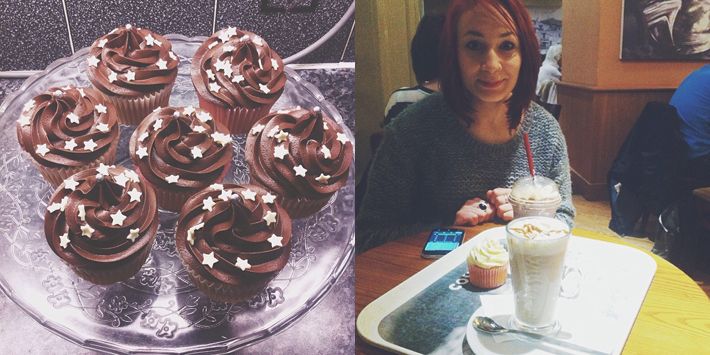 Vanilla cupcakes with chocolate buttercream, wish I'd gotten to eat one but they were for a school fair. My friend Martyna got to eat one of the vanilla buttercream ones in Costa, ooh sneaky.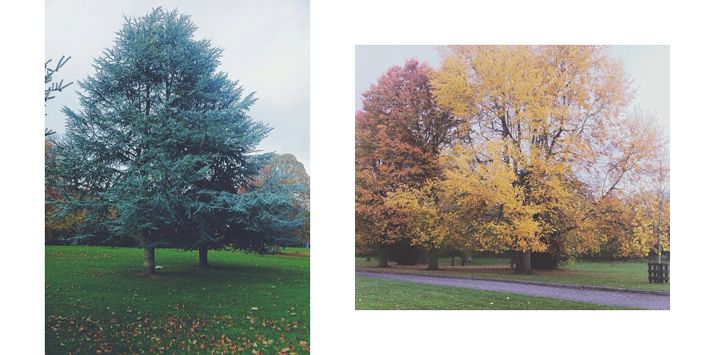 Forever in love with pretty trees.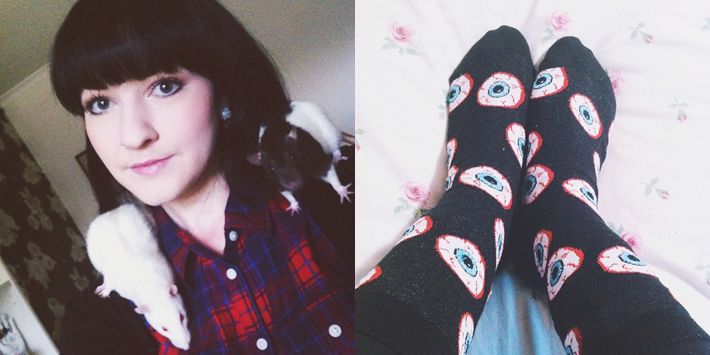 Two of my cheeky little guys, Limmy and Dexter. Wearing my eyeball socks far too much.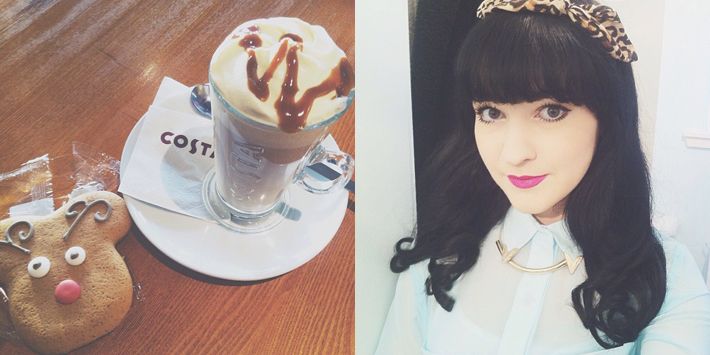 Salted caramel & cream latte ft. Rudolph // Was taking outfit photos of this pretty shirt, then rediscovered this leopard headband, it's so cute.