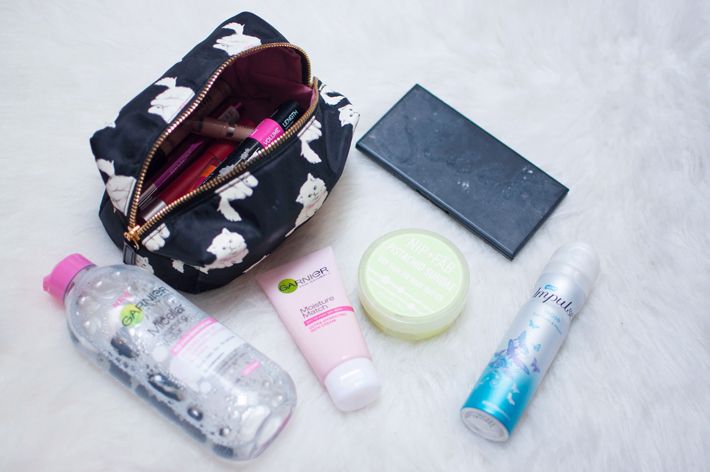 I've been sticking to a lot of the same products lately, mostly because I can't be bothered putting too much thought into deciding what to use. It's nice when you have lots of reliable, pretty products. I thought I'd share with you everything beauty related I'm loving at the moment, some of these are things I've had for a while and others are fairly new to me.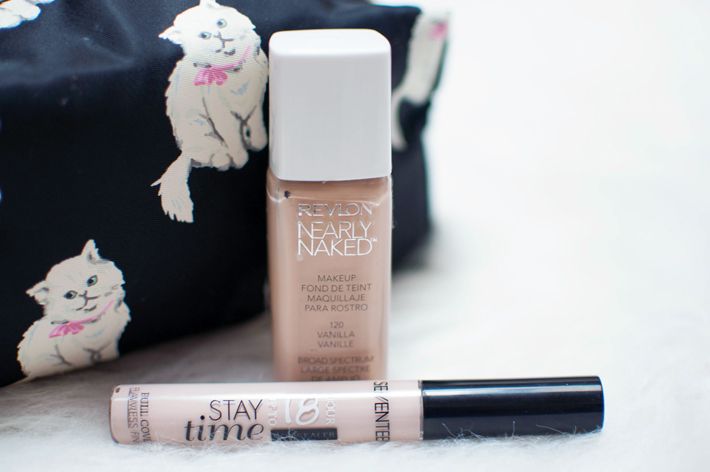 I've mentioned before how much I love this Revlon Nearly Naked foundation. After I finished my last bottle I didn't repurchase and kind of forgot all about it, but I don't know why because it's so amazing! The finish is beautiful and can definitely be built up for full coverage. Instead of going for the usual Collection concealer, I saw this Stay Time one by Seventeen and decided to give it a try. It's quite similar, very creamy and doesn't look cakey over any imperfections so I'm loving it so far.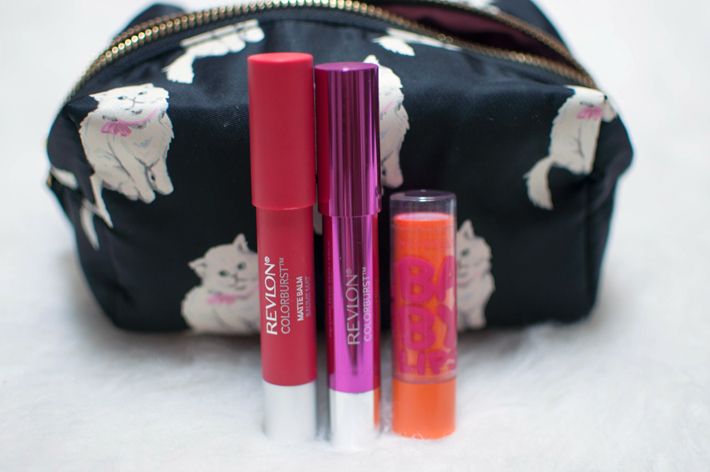 If you watched my haul video, you'll know I picked up these new Revlon lip colours and have been loving them. The matte one is called Striking and is a lovely orange toned red, something I didn't have in my collection before. The lacquer one is called Whimsical and is a pretty, plum toned pink with flecks of shimmer. It really is a perfect day time colour! Something I wear non-stop, especially for days at work, is this pinky red toned lip balm by Maybelline. It smells amazing and looks so lovely.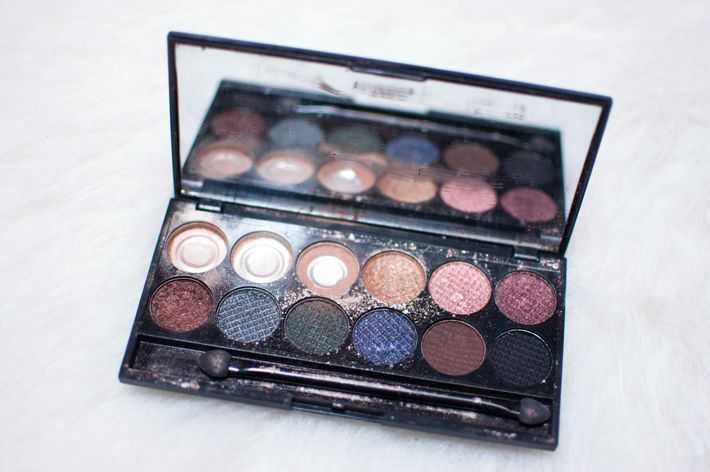 Even though I'm always loving my Naked 2 palette, I decided to give my Sleek one some love lately. This is the Storm palette and features a mix of shimmers and mattes. The top two are shades were finished a long time ago now, so recently I've been using the bottom left shimmery brown and also the matte brown for over my lids. As you can see I've not been brave enough to use any of the pink or blue shades haha, brown and beige all the way.
I usually use another mascara under this for length, but this one creates such nice volume and is probably a second favourite of mine to Bourjois Volume Clubbing. I was using a black kohl pencil to create a subtle line for a while, but I've went back to using this amazing pen from Collection.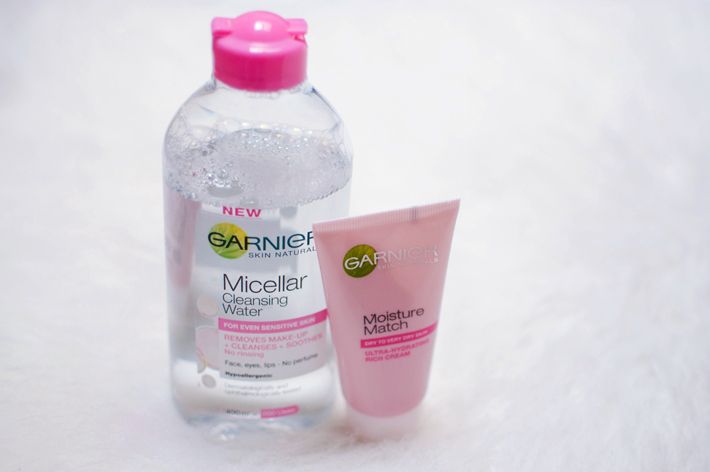 This is the best makeup cleanser I've ever used, I promise you will love it if you haven't tried it already. It feels so soothing on the skin and removes everything so easily. As it's been the colder months, I've been using a richer moisturiser, and this Moisture Match one by Garnier is perfect. I only use it at night though as it takes quite a while to sink in.
I've been wearing this Britney Spears Fantasy perfume a lot lately, as it's such a huge bottle (and was a total bargain) I don't feel guilty about spraying it so often. It smells like sweeties, and who wouldn't want to smell like them? I bought one of my favourite ever Impulse sprays after forgetting about it for ages, it just smells delicious. Again, I've mentioned this Nip + Fab body butter before, but recently it's regained it's way back to beside my bed so I can pop it on my hands at night. It definitely smells good enough to eat.
Do you share my love for any of these products? What have you been liking recently? xo