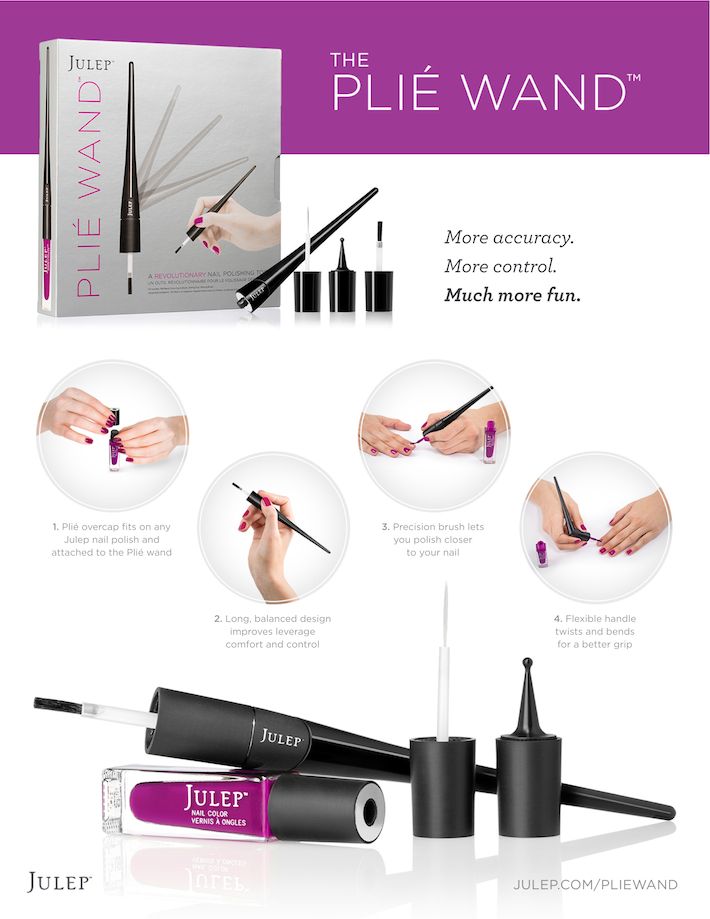 Hi lovelies, today I have a little bit of a different post for you all. I was contacted by the company Julep to let you in on a revolutionary new product of theirs. And I wouldn't be sharing it with you if I didn't think it was really cool!
If you're like me and you're one of those people who can manage a pretty decent nail design on one hand, but then when you switch to the other hand....just no...then this product could be for you. It's called
The Plié Wand
and is simply attached to the top of Julep polishes. You can alter the angle of the wand so it's most comfortable for you. To me it just looks like you'd be turning your nail polish into a colouring pen which sounds fun! A reason I hardly ever bother with fancy designs is because I want to cut my left hand off due to how terrible it makes things look. Problem averted! There is more detail about the wand plus a little video on how to use it
here
.
I'd love to add some of
Julep's beautiful colours
to my nail polish collection, especially Myriam, Veronica and Betty - it's a gorgeous sparkly garnet shade for my birth month, January (oh let's face it I want them all). Plus I think it's so cute that they all have girly names.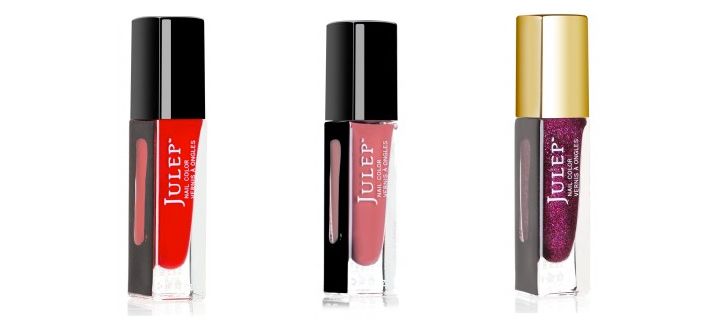 I hope you found this post interesting and maybe discovered something to add to your wish list!
xo