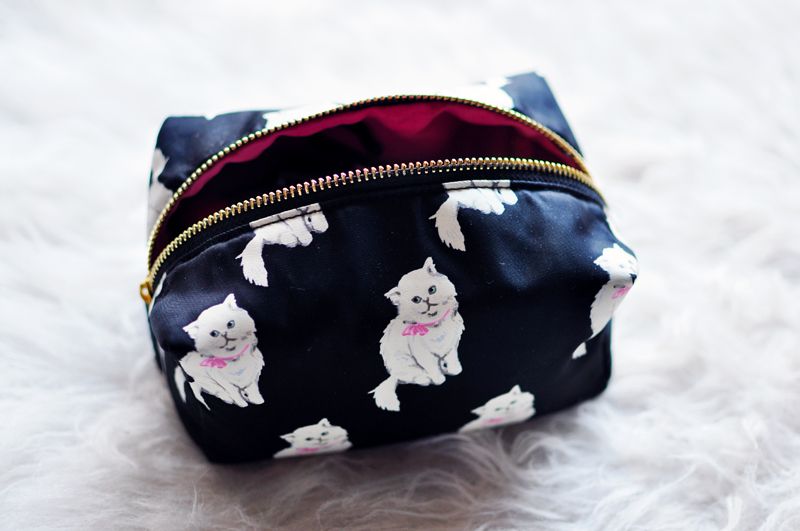 Make up bag | Forever 21
For my base I really can't get enough of the Stay Time 25 hour foundation by Seventeen, I use the shade Soft Ivory. This foundation creates such a flawless look but I don't find that it feels heavy on my face at all. It also lasts really well (not that I've tested it's 25 hour claim...). I use the same line of concealer too, in the shade Extra Fair. Both are perfect together and such good prices! For my powder I love Rimmel Stay Matte in Transparent which of course everyone seems to love. My blush is a cream one from Topshop in the shade Neon Rose, though I
really
need to buy a new one. I don't remember why I ever bought this Rimmel Match perfection because it's quite clearly too dark for me! But I find it works well as a nice contour - it's in the shade Classic Beige.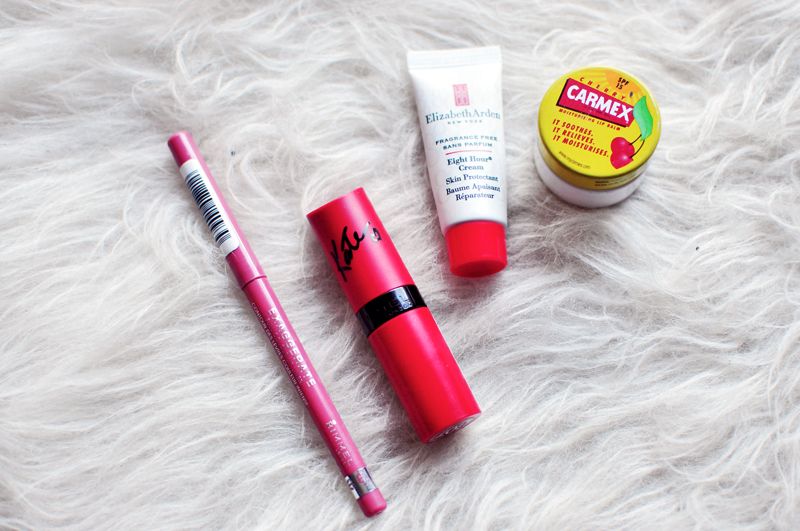 My lips have been a little dry lately so I've been using quite a lot of the Elizabeth Arden 8 Hour Cream on them. Two favourite lip shades I keep reaching for at the moment are the Rimmel Exaggerate Lip Pencil in the shade Eastend Snob - yes I know it's just a lip liner but I absolutely love the shade! Also since it's autumn now I feel darker lips don't look so out there, I love this Rimmel Kate Moss lipstick in 107. For both products I like to use some Carmex lip balm underneath.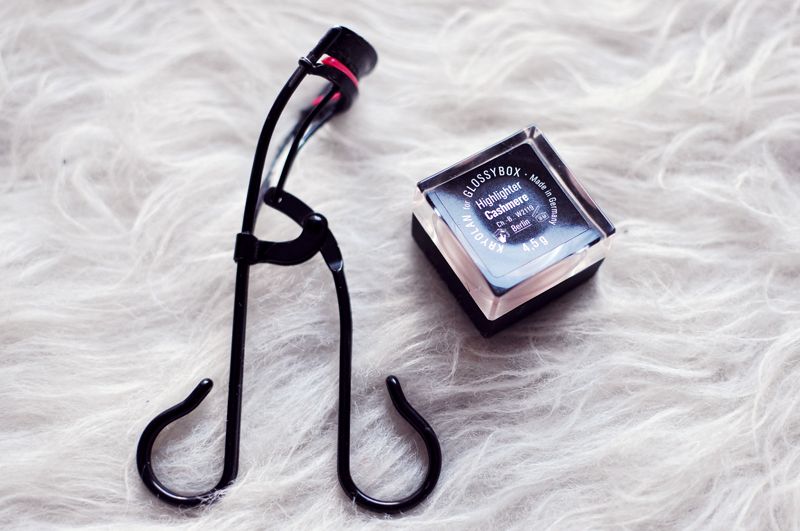 For curling my lashes I use these curlers by the brand Emite, which I received in a Glossybox ages ago. Same goes for this pretty highligher in the shade Cashmere, it's so lovely.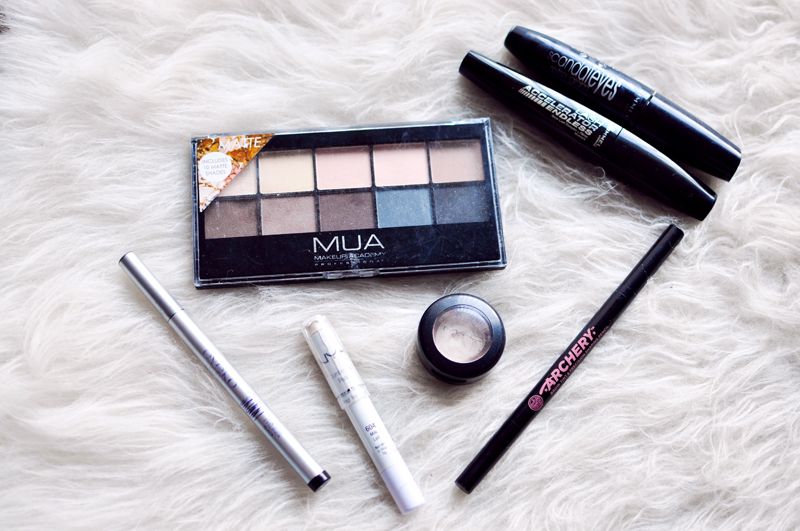 When I decide not to use up all of my favourite copper shade in the Naked 2 palette, I like to use a few shades from this MUA Ever After palette. My favourites at the moment are Unwrap, Penny and Truffle. I always line my waterline with the Nyx Milk jumbo pencil. For my eyebrows I've been using the remains of my Mac Wedge eyeshadow and using the pen end of the Archery pencil from Soap & Glory (I use the shade Brownie Points). My eyeliner of choice is the Eyeko skinny liquid pen, and for mascaras (I always layer two) I've been using Rimmel Lash Accelerator Endless and Rimmel Scandaleyes Retro Glam.
What's currently in your make up bag?
Claire x