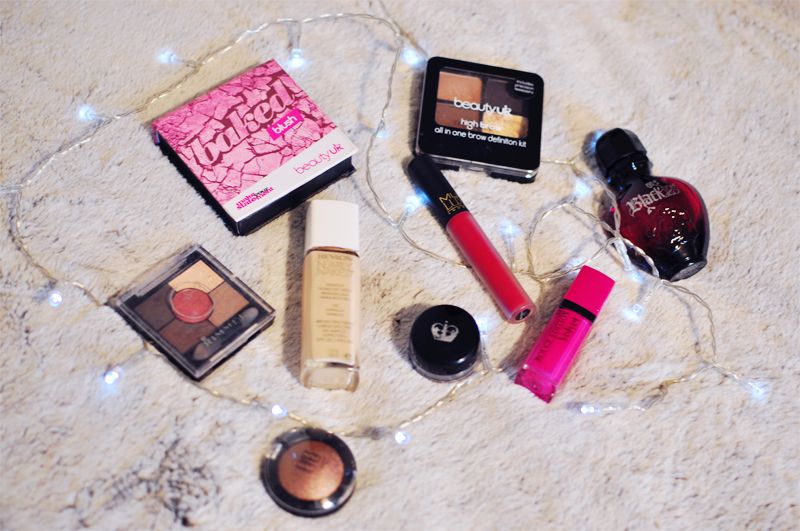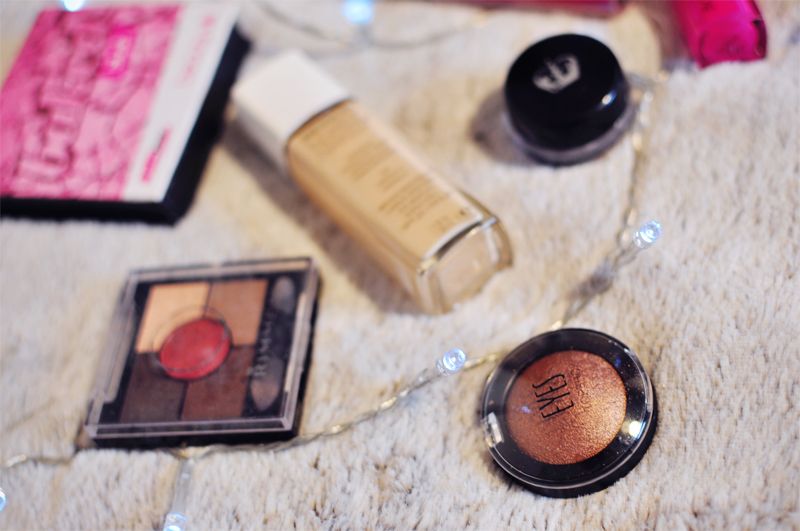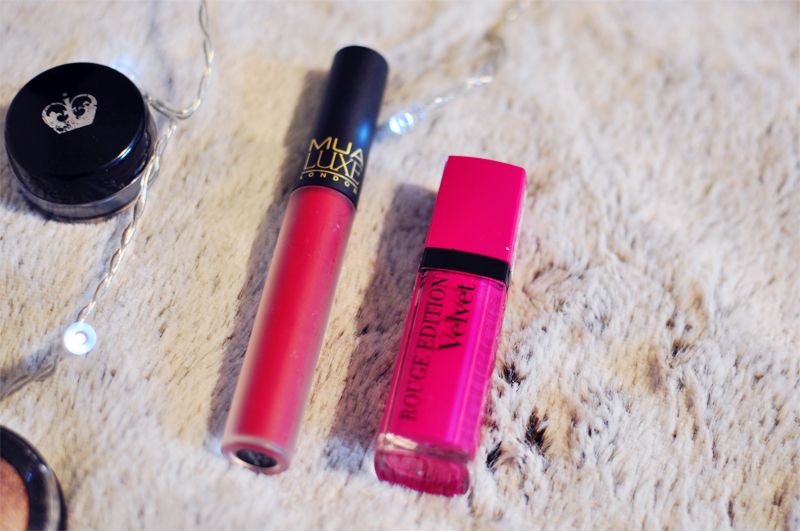 My favourite beauty products have changed up once again, but that's not to say I don't still love things I've mentioned in previous posts, so if you want to check out more of what I like go have a scroll through!
I've went back to using my beloved Revlon Nearly Naked for every day as it's pretty flawless and easy to blend. I got myself a few bits from Beauty UK a while back and have fallen in love with this baked blush in shade 1 as well as their little brow kit. Both really cheap but good quality.
I'm kind of obsessed with this Rimmel eyeshadow set in Brixton Brown, the shimmer shade is so beautiful! The other eyeshadow I love is Galaxy from Topshop, which is just a lovely copper perfect for all over the lids. I haven't used any different eyeliners since I tried this waterproof gel one from Rimmel. I have sensitive eyes and this never irritates them so yay no tears in the street for me.
The two lip products I've been using most are the Bourjois Rouge Edition velvets (I have two shades - Pink Pong and Frambourjoise) and the MUA Luxe Velvet Lip Lacquer in Reckless. The Bourjois ones are much more moisturising and long-lasting compared to the MUA one which I find gets quite dry - I still love the shade though and the fact that it goes matte, you just need to lip balm the hell out of your lips first!
Lastly, I have my new bottle of Black XS...mmm.
What are you loving at the moment?
Claire x