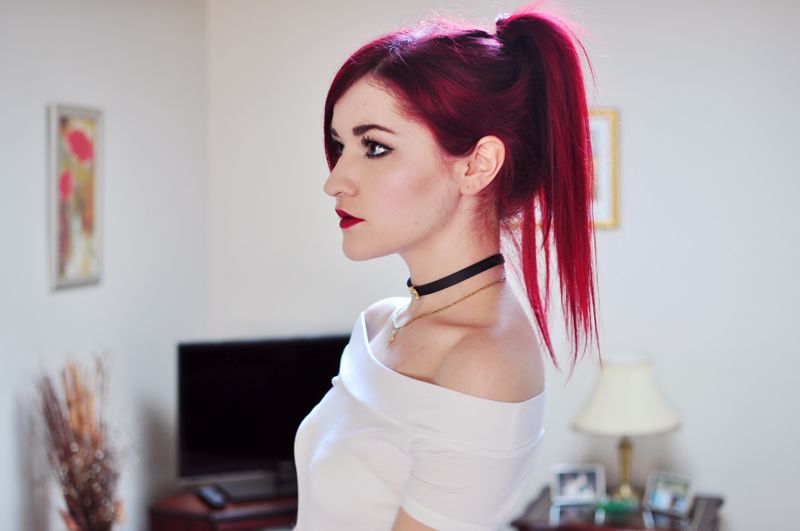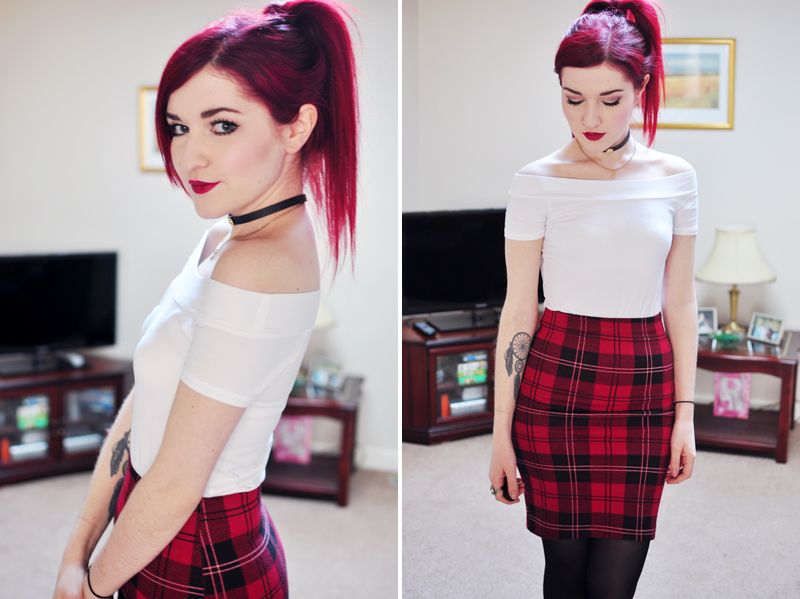 Top | Primark
Skirt | Topshop
Shoes | Daisy Street
Necklace | ASOS
As much as I want to say this outfit makes me feel quite 90s/Clueless, I know it's just the tartan. Sigh. Cher is queen. This skirt is one of my favourite Topshop sale finds ever, I honestly hardly buy anything from there because of the prices. Tramp for life. The choker necklace was just made for tops like these, I'm glad such items have made a comeback.
I've spent the last couple of days round at my friends, binge watching American Horror Story (we're on season 3 and my god it's so good and messed up). We also watched the movie Jawbreaker for the first time, which I'd had on my Netflix list for sooo long. If you like the movie Heathers, you'd enjoy it. And Rose McGowan is a total babe.
What have you done with your week?
Claire x