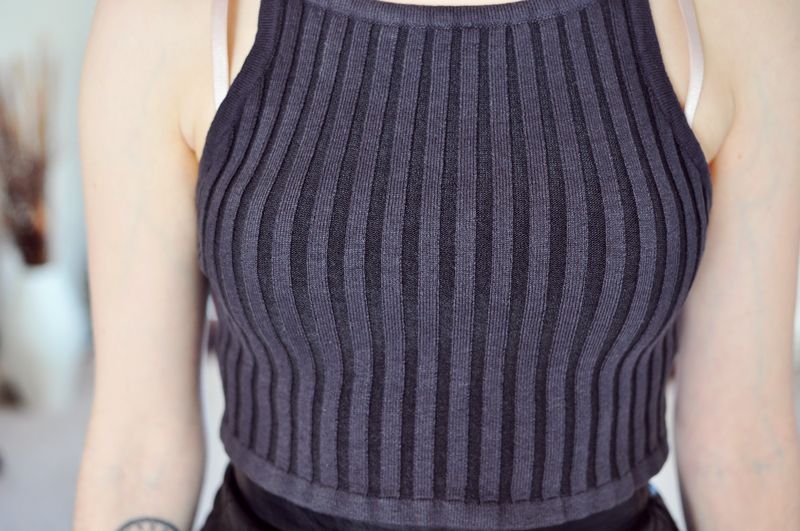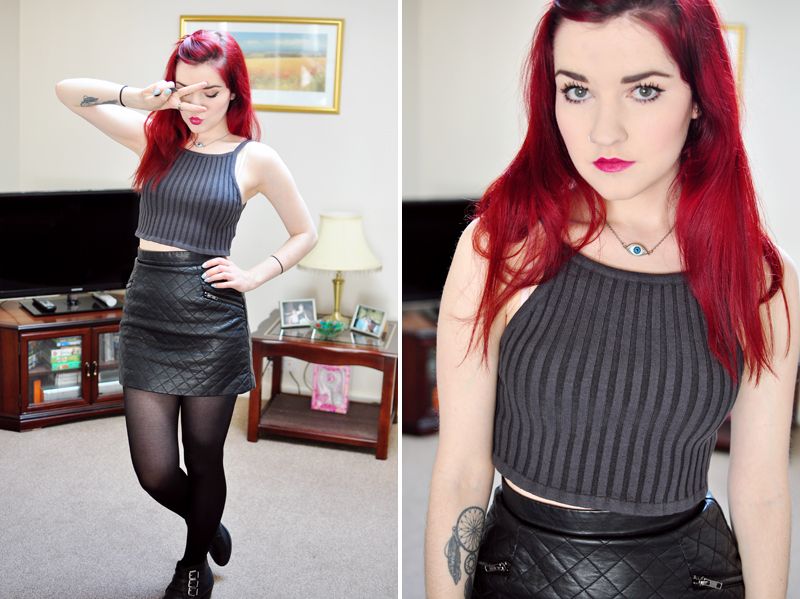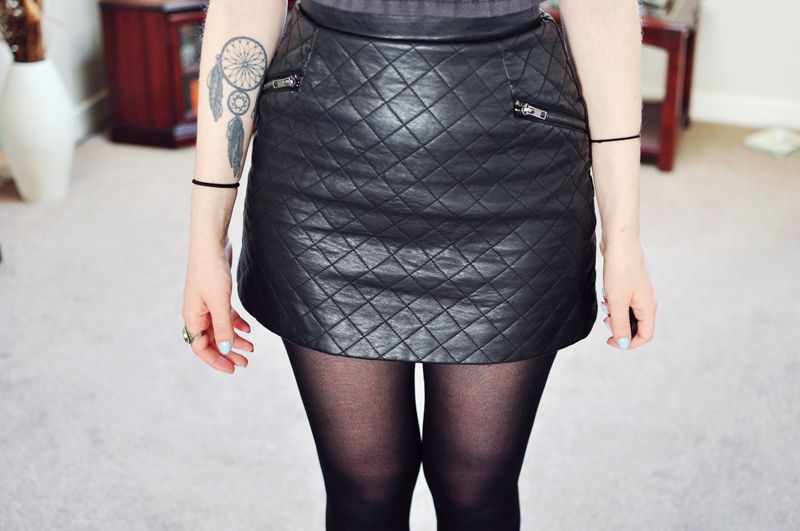 Top | Forever 21
Skirt | Topshop
Shoes | H&M
I'm baaaaack! If any of you are reading this, hello <3
I don't know why I took such a long break from blogging, I haven't even been catching up on any, so overwhelmed with all the posts. I did really miss it though so I hope I'll get back into the routine of sharing outfits with you all.
I'm sorry that the first one is lacking in colour as usual haha. I got this top whilst I was in London and it's the comfiest little knitted thing ever. Seriously, get to that store. Their basic pieces like this are amazing right now. I paired it with this faux leather skirt I got from eBay a while back. Whilst it's cute, it's definitely not the skirt you want to wear if you're off out creating a food baby. I also can't remember where my little eyeball necklace is from, woops.
Hope everyone is good, expect some more outfit posts & a haul video from me very soon!
Claire x