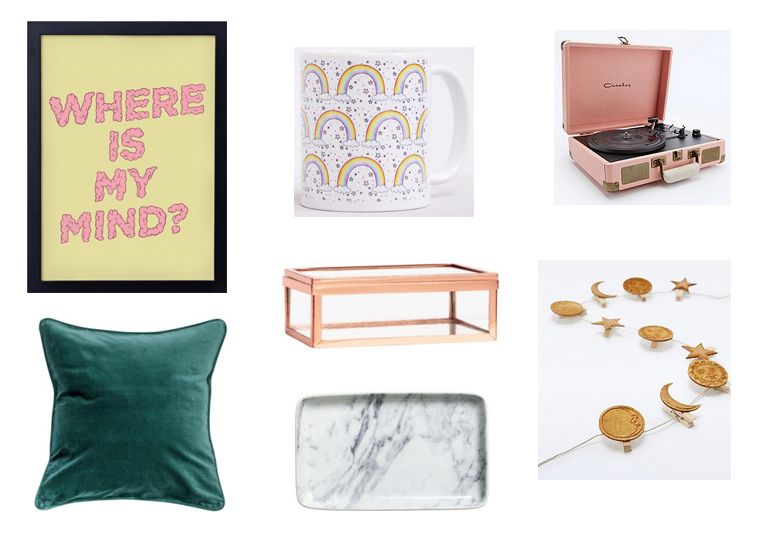 I'm still putting wish lists together in my head pretty often, but lately they've been based around homeware. I really want the wall opposite my bed (which is quite plain at the moment) to have some prints on it. This Pixies lyric print has such nice colours and is one of the best songs. The rainbow print mug (hahaha....like I need another mug) is just adorable! This Etsy shop is actually based in Scotland too, and features so many sweet items. Every time I set foot in Urban Outfitters, I can't help but lust after the Crosley record players. I know they have tons of colours and designs available online but I love the simplicity of this baby pink one. One day perhaps.
The next three items are all from H&M, ahh seriously their stuff is always so good. There are different colours of this velvet cushion cover, but there's something about the dark green that just looks very luxurious to me. The glass storage box would be so perfect for holding jewellery, as would the marble plate. I love the white shade but it also comes in black or green. Lastly, I spotted these cute photo pegs in the Urban Outfitters sale. I'm considering getting some of my instagram photos printed out and this would be perfect!
Are you lusting after any amazing home pieces at the moment?
Claire x