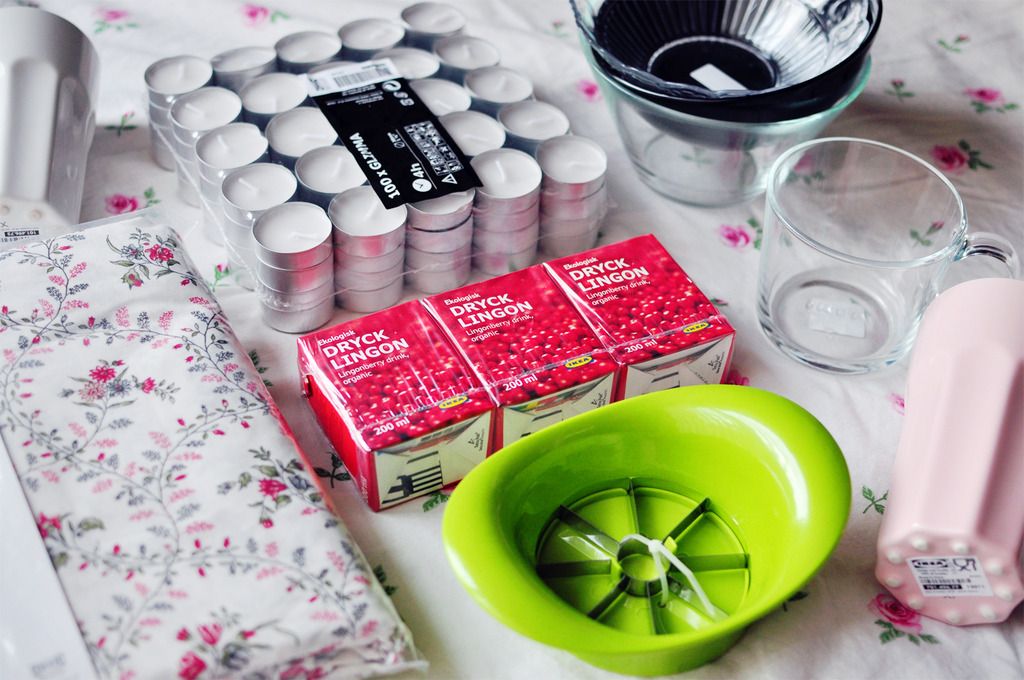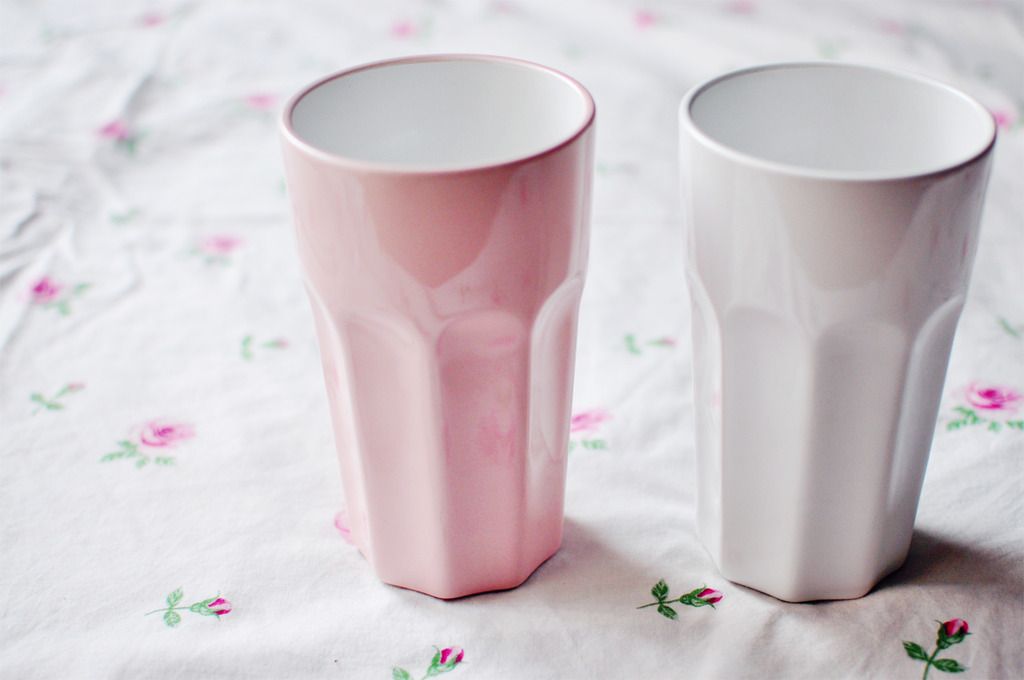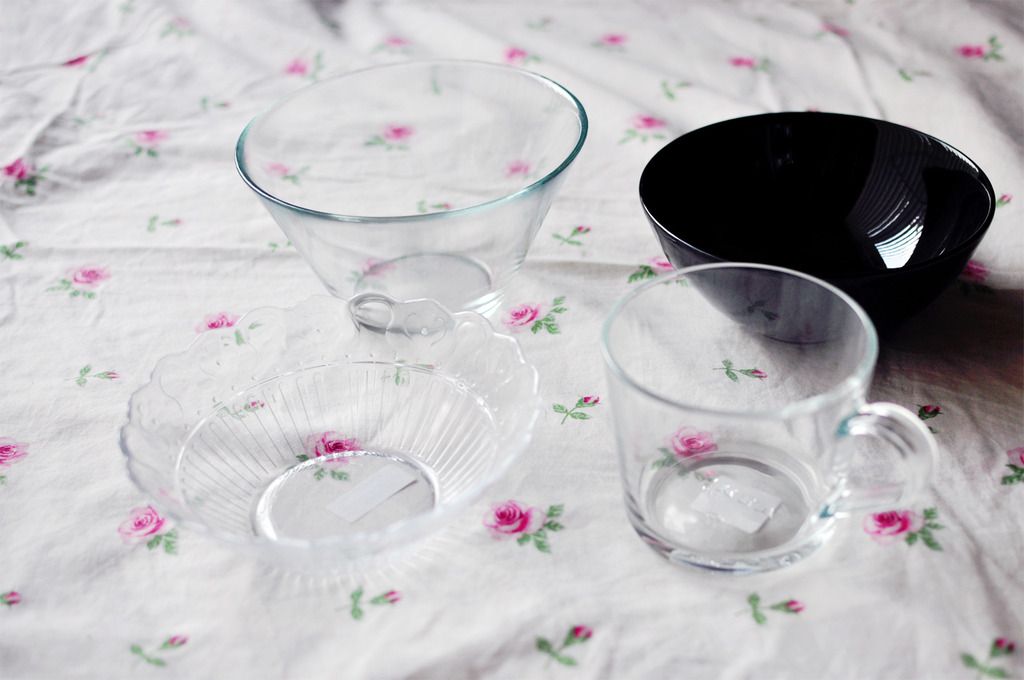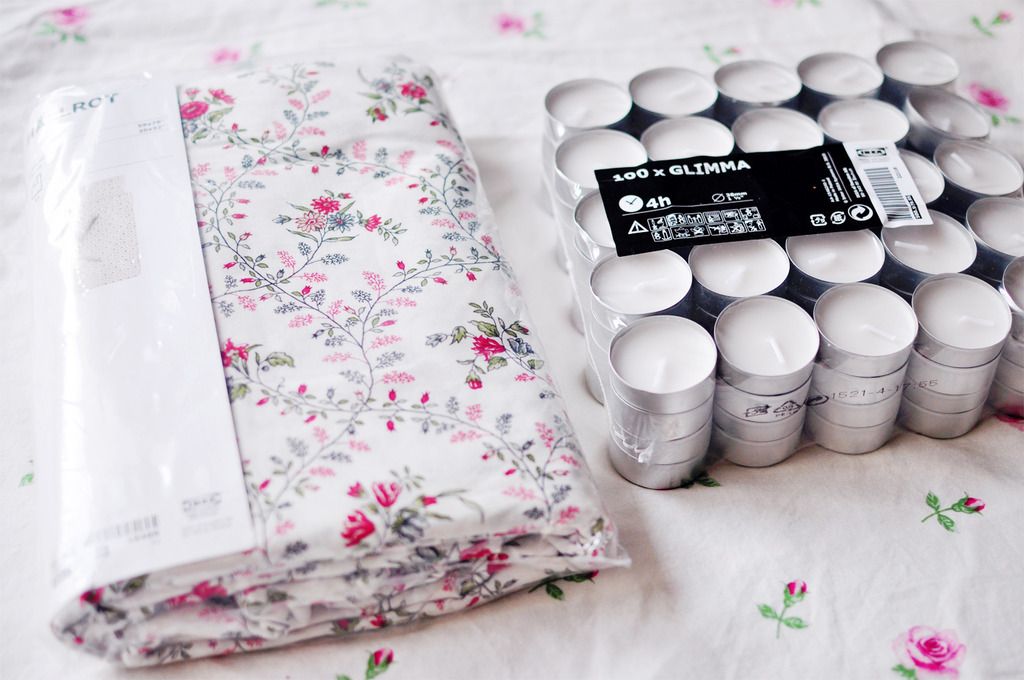 I visited Ikea about a week ago (biggest drive I've done so far as well and I didn't get lost, yass). I mostly went to get a new bedding set and managed to spot the sweet one above. I'm hoping that once it's on my bed it doesn't look too "grannyish" haha. Also on my mind were the cute milkshake-style cups as when we were in Spain all the little cafes used them there and I couldn't wait to drink some smoothies out of them.
I also got lots of unscented tea lights as I can't use scented ones due to my rats and one of the apple slicers, finally! The few glass pieces of kitchen ware aren't exactly things I
needed
but I just love the style of things like that. Especially the big glass tea cup. As for the black bowl, well...it's black and we all know I love that haha.
What do you think of the things I picked up? Do you have anything on your Ikea wish list at the moment?
Claire x