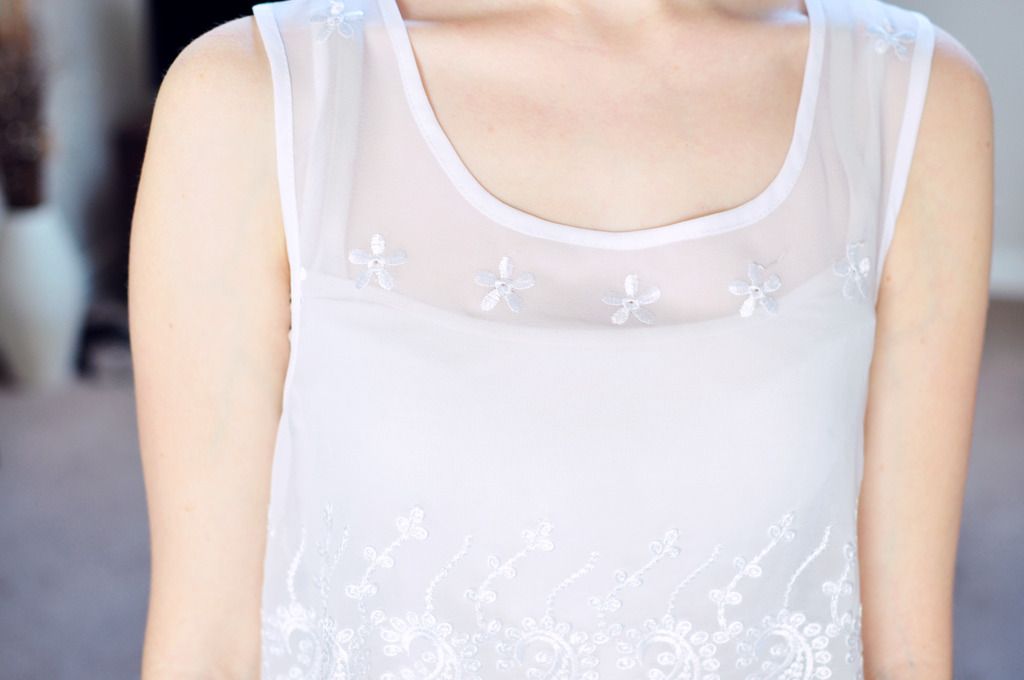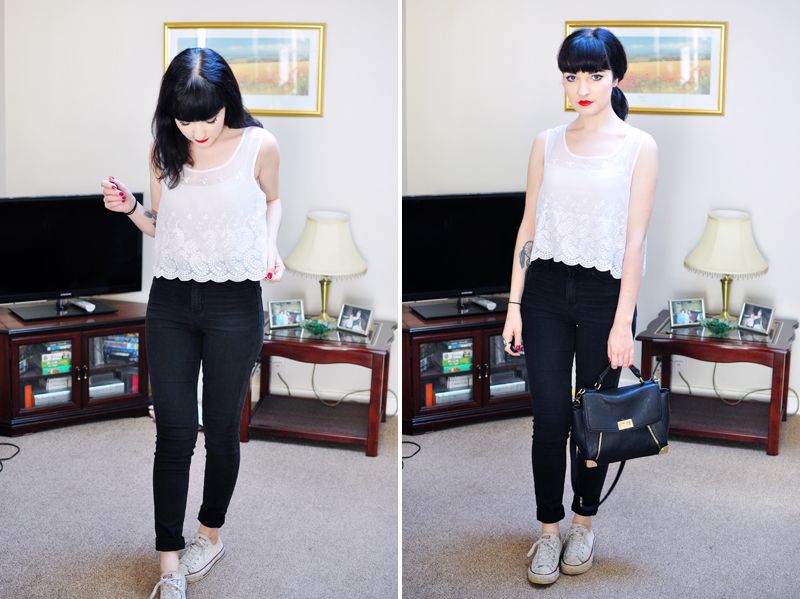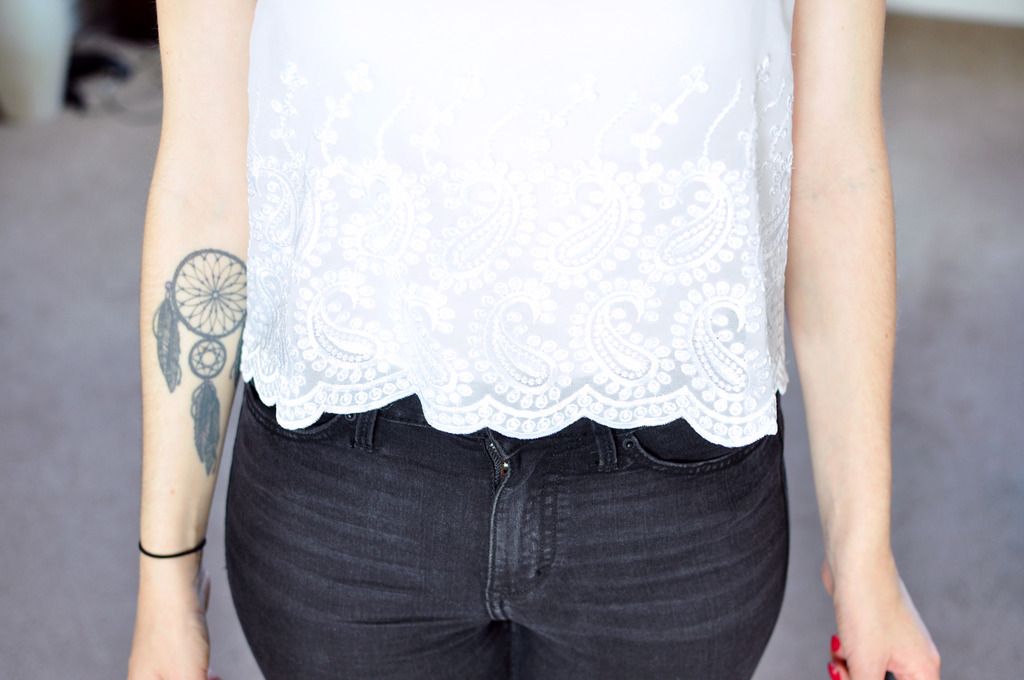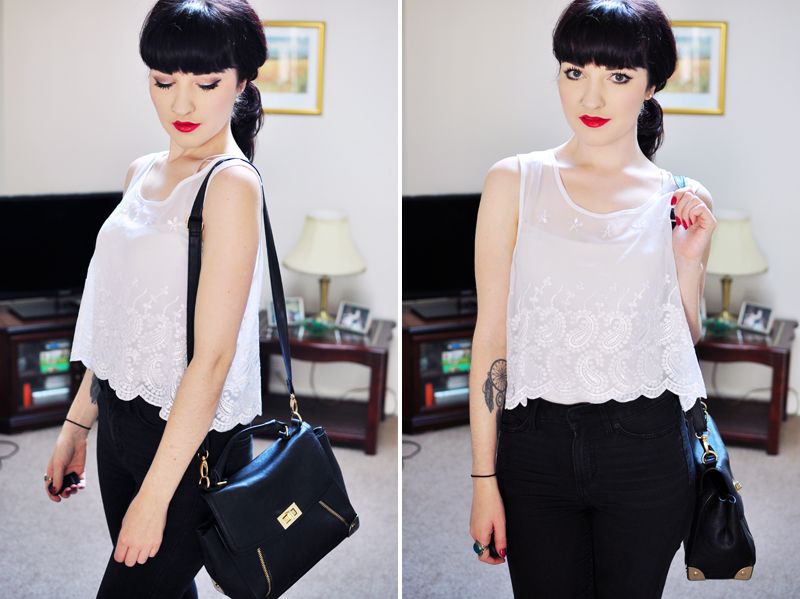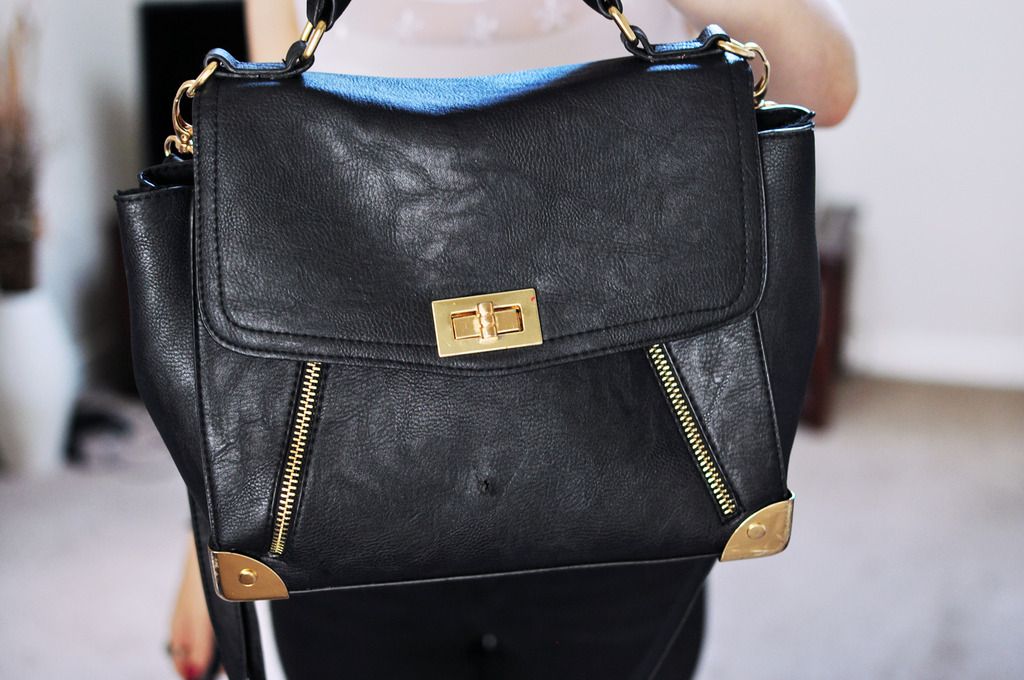 Top | Urban Oufitters
Jeans | H&M
Bag | Primark
Shoes | Converse
Sooo...I got bored of my hair half way through these photos and changed it - I promise they were taken at the same time haha! I featured this pretty little top in my last post, it's just the daintiest thing. Though I do have to wear a vest underneath as it's very see-through.
All in all I know this probably isn't the most interesting outfit to look at but I just love how simplistic white and black are together. I did add some red lips for a bit of variety! :)
Oh if you look closely you can see where one of my rats (Dexter I'm looking at you) chewed a hole in the front of my bag, little sh*t haha.
Claire x