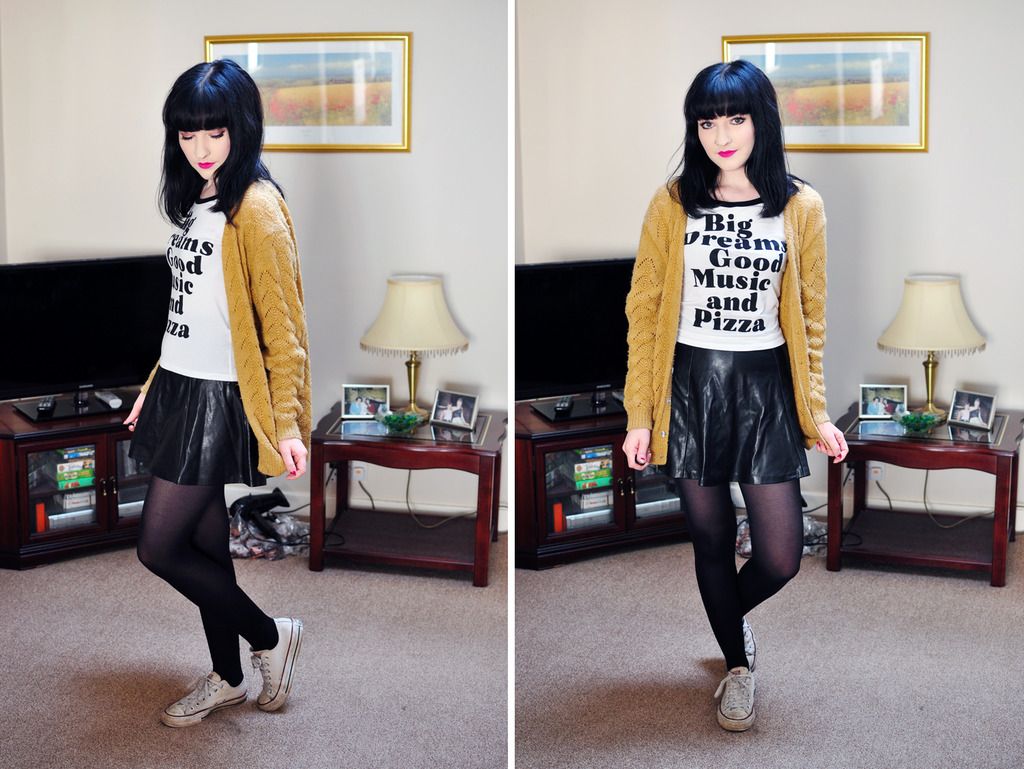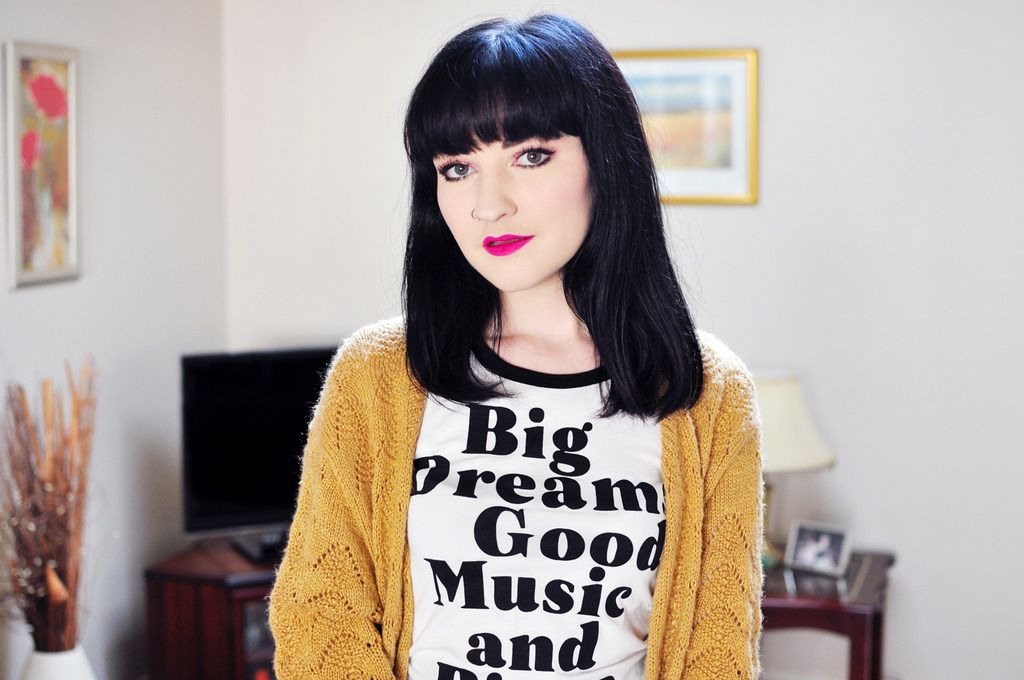 Cardigan | Vintage
T-shirt & skirt | H&M
Shoes | Converse
Mmm pizza. Just gonna go straight in and ask what your favourite topping is? Mines is either pineapple (oh sweet lord) or sweetcorn.
Anyway, this is a pretty casual outfit but I like the pop of colour the cardigan & lipstick give. This is probably my favourite autumn/winter piece of knitwear, I just love the shade. Though I did just make a little trip to H&M last week and picked up a couple of perfect new jumpers.
On Wednesday night I went to see The Lobster at the cinema and I highly recommend this dark & quirky story of love. I was so engrossed in the movie that I was shocked when it ended haha. Tonight I'm going round to my friends' house to have a Halloween movie night, I believe Psycho and Rocky Horror are definitely on the list!
What are your weekend plans?
Claire xx