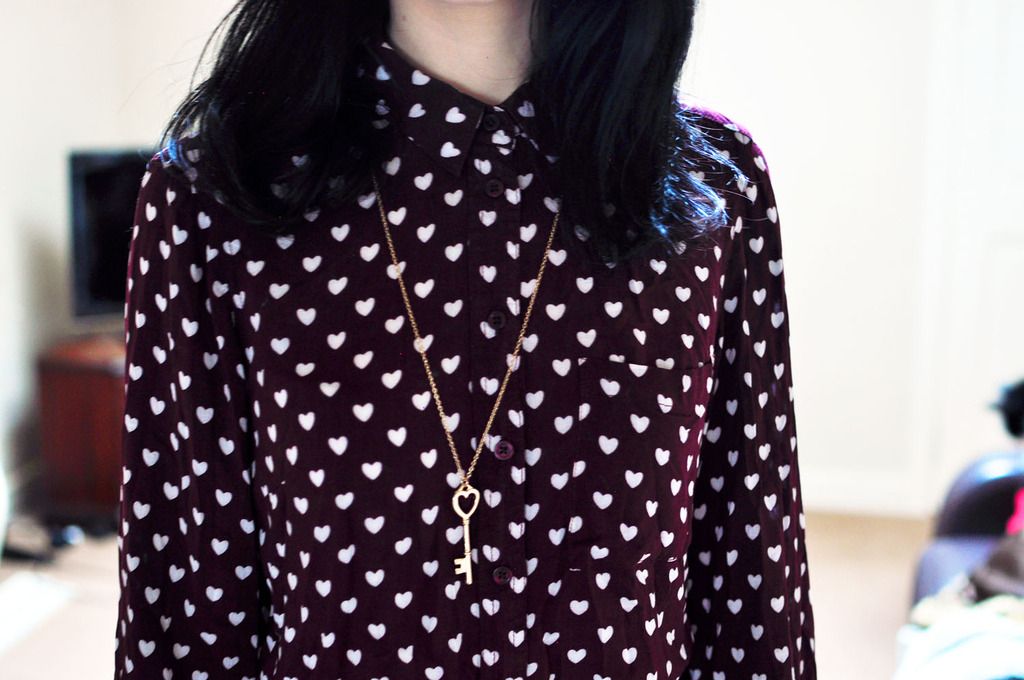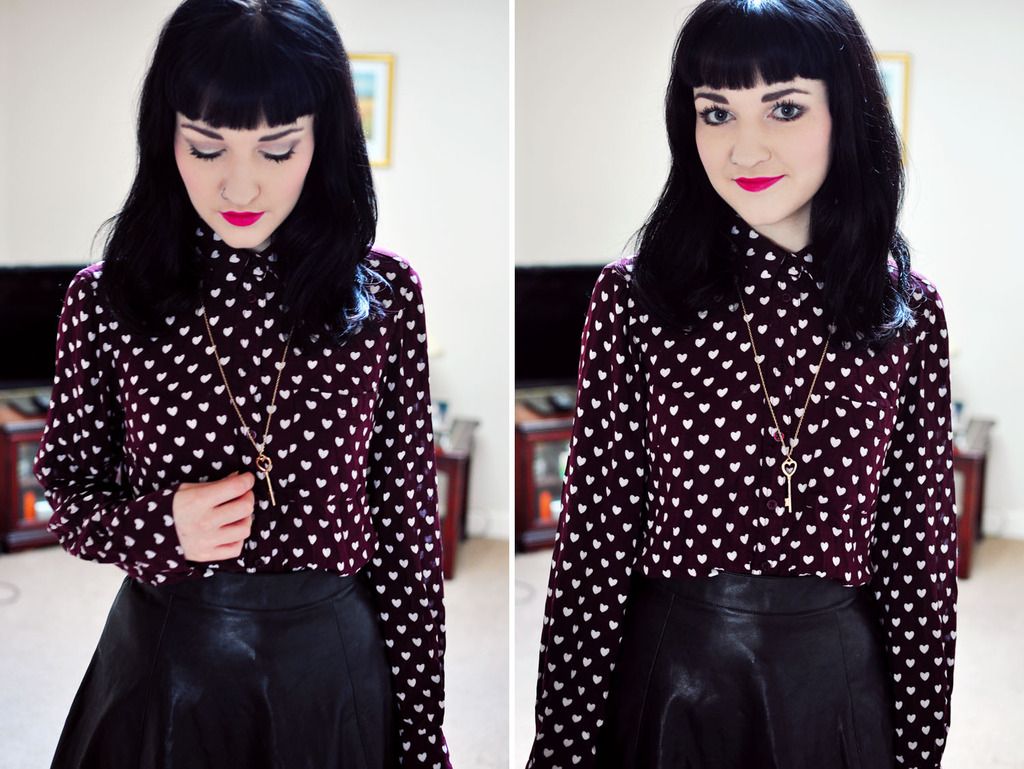 Shirt | New Look
Skirt | H&M
Shoes | Primark
I realise this might look like a belated Valentines outfit due to the love heart print, should have posted this on Sunday haha. For Valentines though I wore a sickly sweet pink skater dress to go see a really cool little band - Tigercats - play in Edinburgh. The gig was amazing, and I even treated myself to one of their vinyls after the show. So yeah, if you enjoy indie music then give them a listen!
There is also a piece of sad news about this outfit, ready? My necklace has since snapped. RIP little key.
Anyway, I leave you with a photo of the band. Hope you like the outfit and are having a great day!
Claire xx